Offline Analytics
TrackIn software can help you track, trace, collect and understand customer behavior in physical spaces.
At TrackIn we have developed a powerful tool to measure customers' behavior in physical spaces the same way their behavior is measured on an online environment such as a website or an e-commerce platform.
Nowadays, customers' journey that lead to a purchase is dynamic and goes through different channels along online and offline touch points.
It has been proved that a true omnichannel strategy can only work if all of those touch points are connected and monitored.
Fill in your details to download our brochure: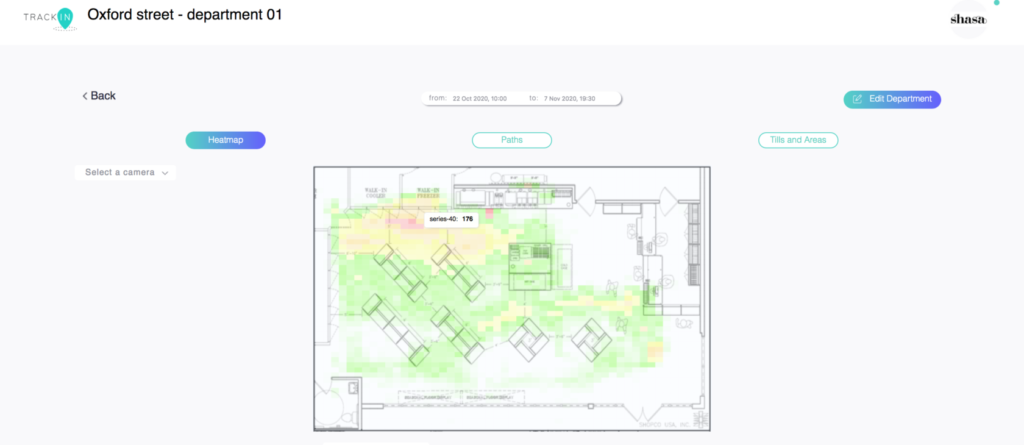 Footfall Count
Measure the number of people entering your physical space. Understand traffic and walking patterns by hour, day and month.
By-passers count
Quantify the number of people passing by in comparison to the actual number of people that come into your space.
Time spent
Measure the amount of time customers spend inside and their bounce rates, the same way it is done online.
Customer Flow
Measure and analyse the most popular routes inside your physical space to understand the different types of customers based on their journeys.
Heat Maps
Locate the areas with higher and lower traffic density and take decisions on space layout, distribution and display.
Dwell Analysis
Measure dwell times and how customers engage with specific products or areas to understand what is keeping them around.
Benefits of Offline Analytics:

Understand traffic inside your physical spaces and detect traffic patterns such as peak hours, and monitor occupancy (COVID-19).
You can also create specific areas of interest where you can measure in more granularity the amount of people that visit those specific areas and the length of stay (e.g. fitting rooms, staff rooms, testing rooms, etc).
It is also important to measure the amount of people that pass by your physical space and do not come inside.
This will help you understand the difference on foot traffic indoors and outdoors and the amount of potential clients you might be missing.
Time spent (session duration)
The same way it's done online, you will be able to measure the amount of time people spend inside your physical space.
We provide insights on total time spent and average time spent on specific dates and times selected by you.
Measure and analyse which routes are more popular inside your physical space to determine the different types of customers based on their journeys.
These insights can provide information about where does your consumer pass by when going for what they are looking for inside your space.
Heat maps will help you locate the areas with higher and lower traffic density at specific dates and times of your interest.
You can use those insights to take decisions on space layout, distribution and display.
You can measure how much time customers spend engaging with specific products or areas inside your physical space.
This tool allows you to select specific shelves, islands or stands of interest and measure the amount of time and people that dwells in these areas. This will provide an idea of how customer engage with products and can help to take decisions on store's layout and product placement strategy.
Measure queueing times and amount of customers waiting in line. You can use this information to optimise your staff, and in conjunction with footfall count you can predict the peak hours and when you might need more staff so your customers don't wait long.
Trackin is GDPR compliant by design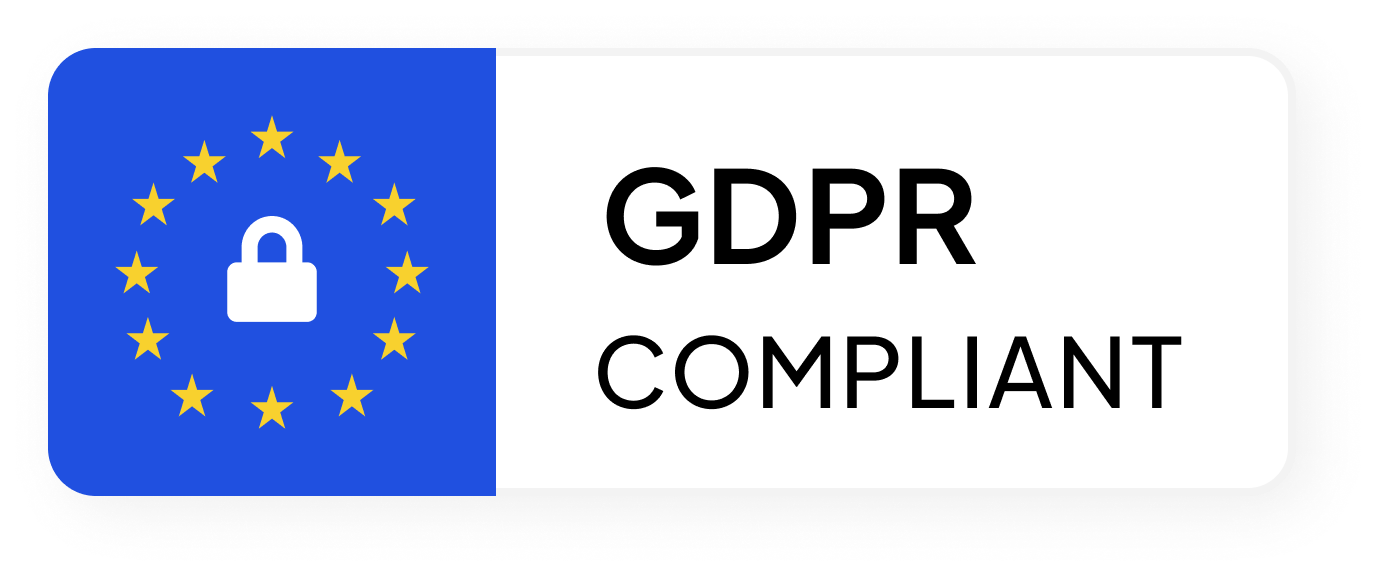 We have worked closely with the ICO to build a 100% compliant service following specific guidelines for new technologies for commercial use in the UK and the EU.
We don't use facial recognition.
We don't do any type of profiling.
We only collect and display aggregated statistical data.
We don't collect any personal data.
We don't save any image or video stream. 
For further information, please read our GDPR policy.
Plug & Play system
Hardware connects to DVR and software is accessible on the cloud from any device.
GDPR Compliant
Compliant by design. We only collect aggregated data for statistical purposes.
Customised dashboard & reporting
Intuitive, easy to use, up to three years of saved data, easy data export.
Industries that TrackIn technology can work with
Our cutting-edge technology can be implemented across various industries.
Offline analytics, mixed analytics and location-based marketing can benefit different businesses with  different range of objectives like optimization of physical spaces layout, increase staff efficiency when interacting with clients, insights on behavior, footfall count, dwell analysis, and enhance customer experience while visiting, in-site messaging and promotion.
Universities & Education Centres
** We also provide one-time packages for specific cases such as pop-up stores, fairs, conventions, events, etc.
We help you measure the effectiveness and success of your activities during specific periods of time of your choice.
How to start with your TrackIn services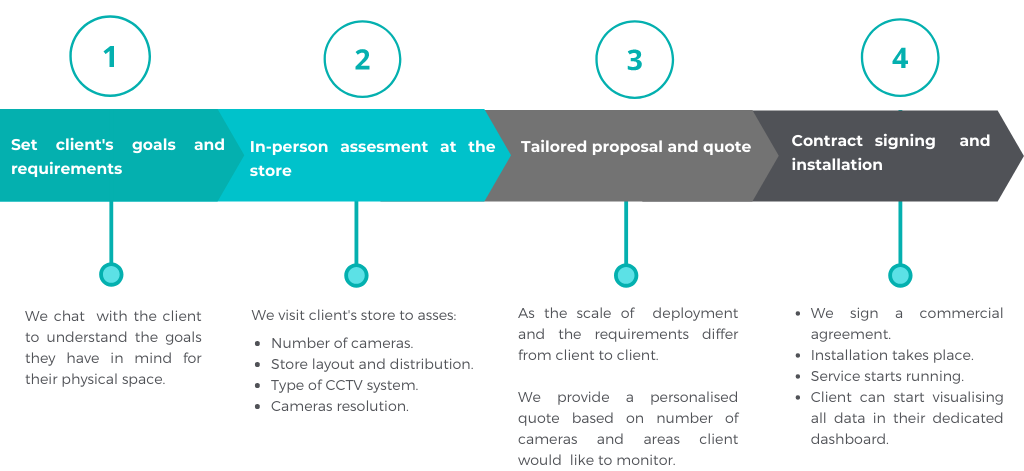 Ready to revolutionize your physical spaces?
250 Marylebone road. London, United Kingdom
Subscribe to our newsletter
Garo Solutions ltd. registered in England and Wales. Company number 11567453