CATEGORIES
All
Data Truly is King
How are Retail Stores Doing?
It's all About the Consumer
Smart Marketing
Store Innovations
Uncategorized
What is TrackIn
software in a nutshell.
TrackIn is an AI powered video analytics software that connects to existing CCTV systems and provides powerful insights on customers' behavior in physical spaces.
With TrackIn you can measure how many people pass by and go into your physical space, how long they stay, which areas they visit the most, which paths they take inside, how long they queue at check out, what products or areas they engage with, and among others.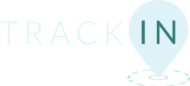 Video analytics for
physical spaces.
Subscribe to our newsletter
We value privacy and would never spam you!
The only reason we will ever send anything is
to share important updates about Seque.
Garo Solutions ltd. registered in England and Wales. Company number 11567453 – Copyright @ 2022 Garo Solutions ltd all rights reserved.